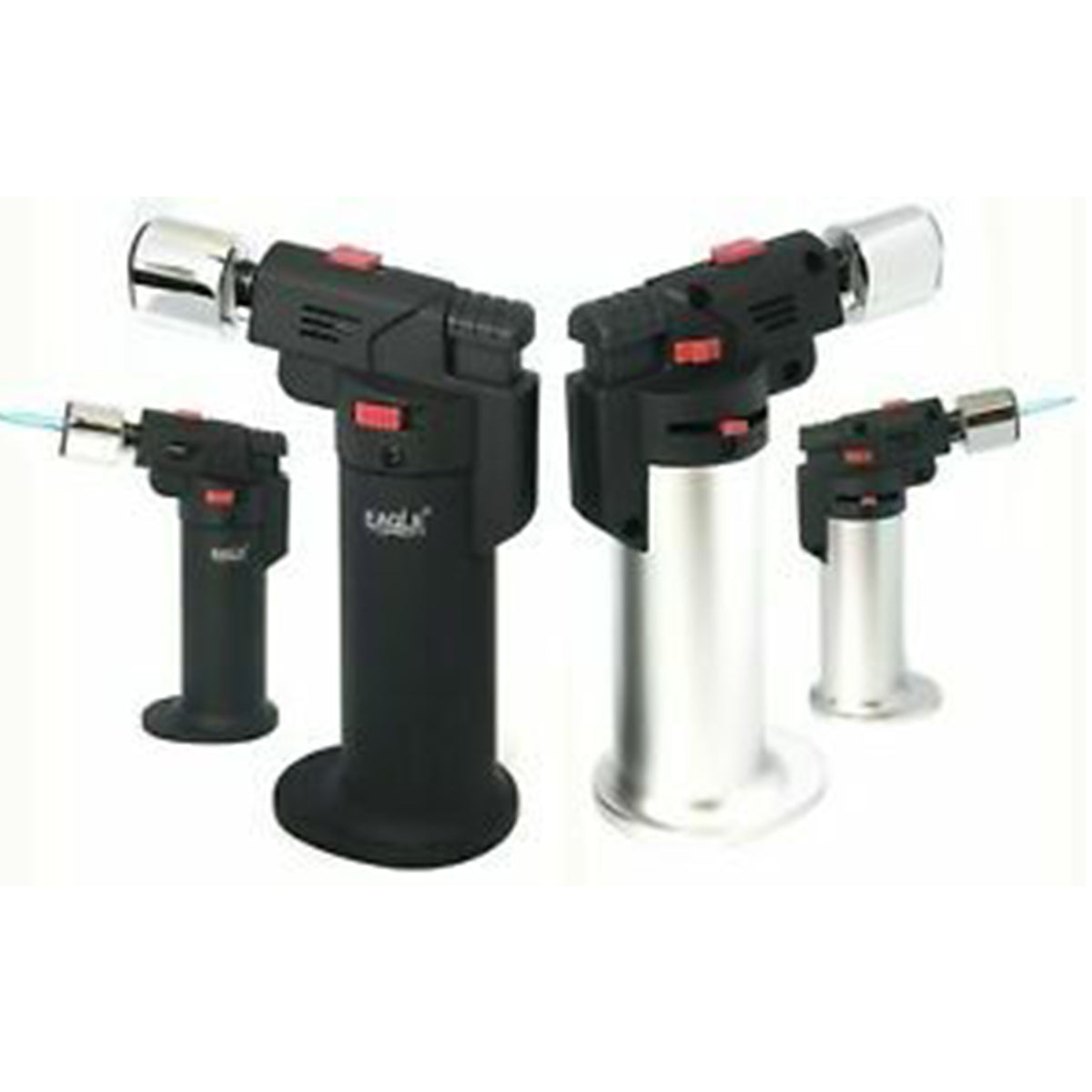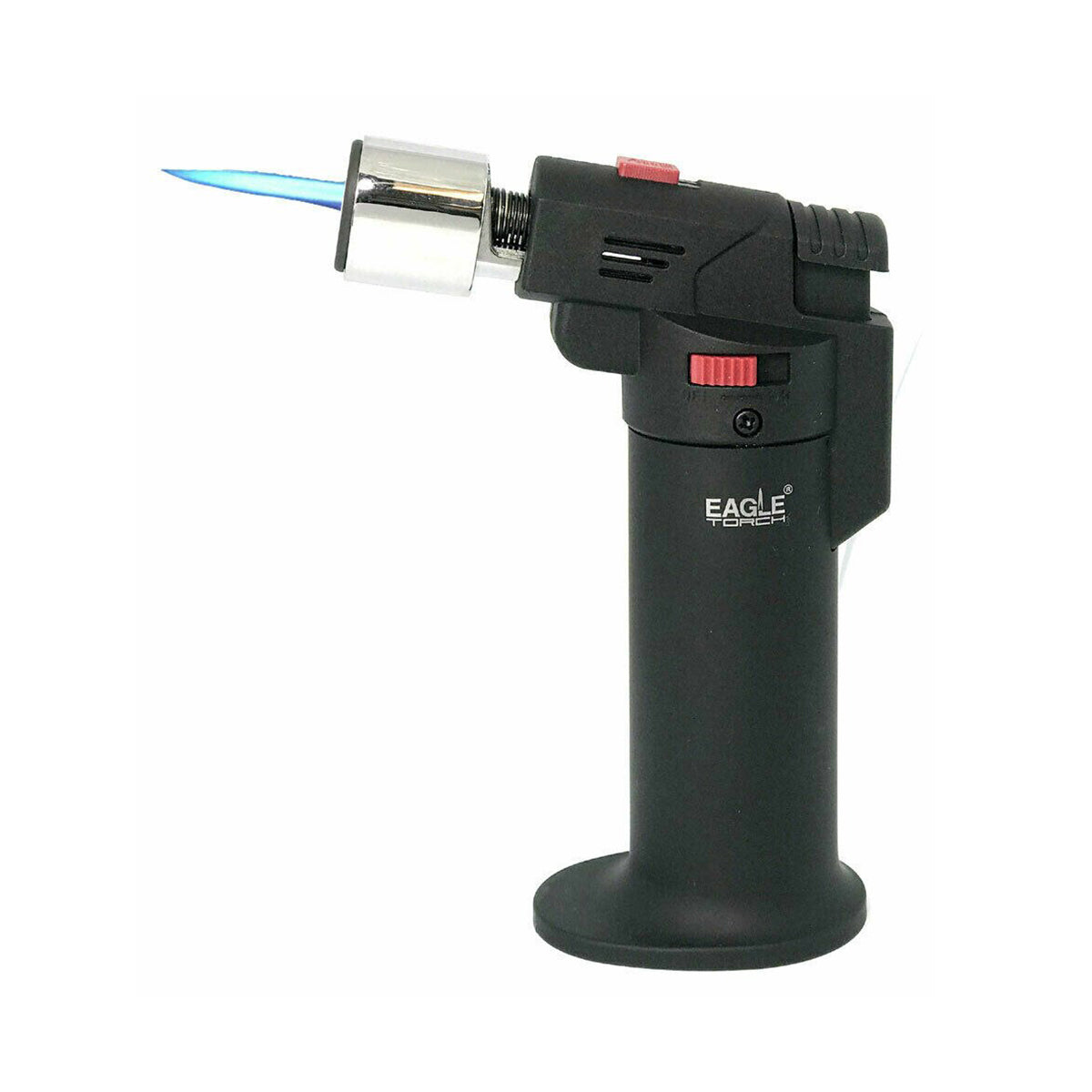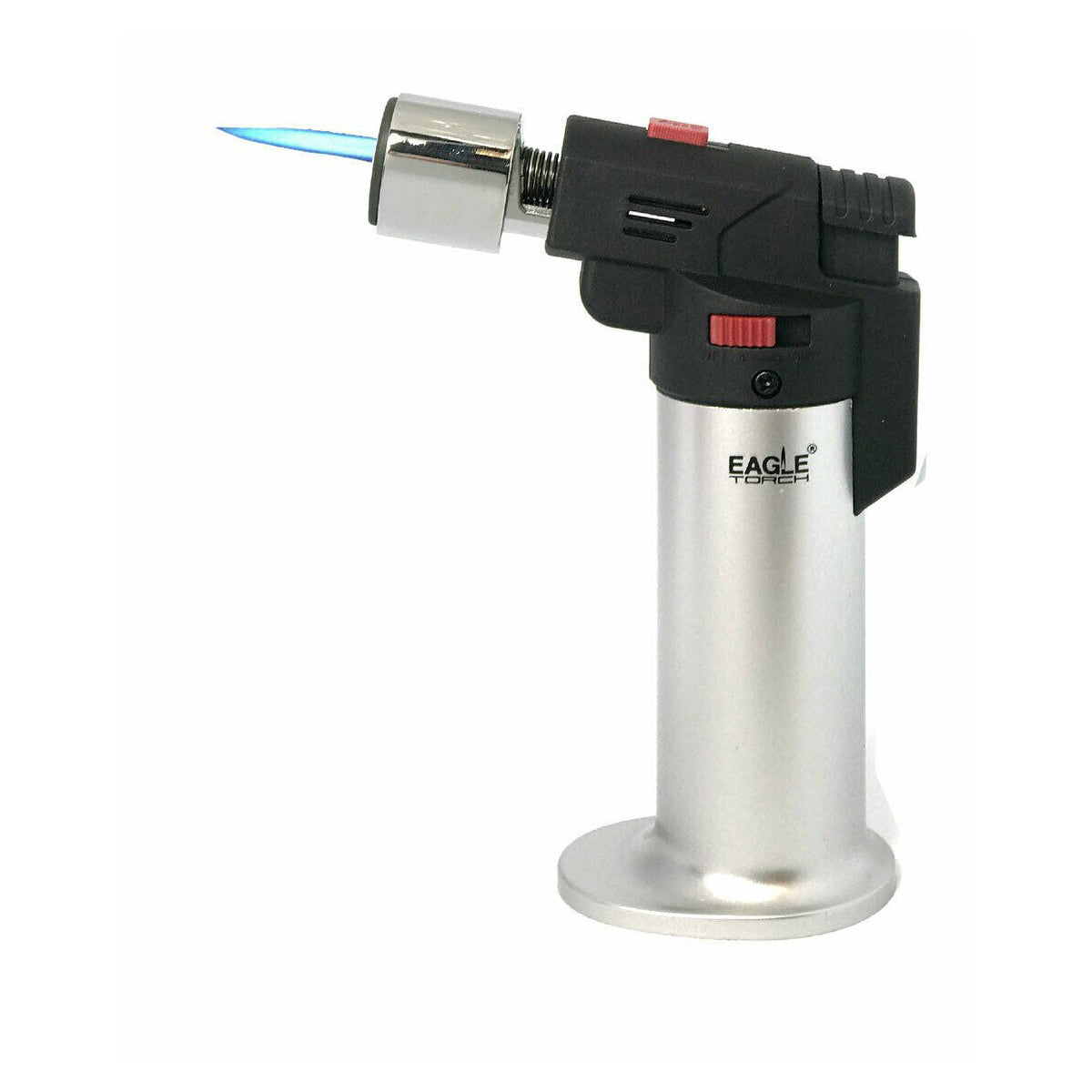 EAGLE TORCH LIGHTERS
5" High Performance PREMIUM BUTANE Torch 250 F
$24.99
EAGLE-HIGHTORCH-BK
Eagle High Performance Torch is 5" tall, up 30 minutes of continuous and adjustable flame, temperature 250 F, safety lock operates, refillable
 and safe stop feature.
Eagle Torch is windproof, able to withstand tornado force winds. It's the ultimate table torch lighter and one of the best cigar torch lighters in the market. It features an extended flame that is made specially for cigars. The flames open wide to properly light you cigar. It has a large butane tank so it'll require less fill-ups. Butane lighters provide the best burn to light your cigars, as unlike fluid lighters, they do not alter the taste of your cigar.
Each windproof torch lighter are made in 2 different colors. Simply add a note in your order about the color selected. It will provide years of service. This quality torch with the gun style grip is perfect for cigar smokers.
 Details:
100% Brand New. Premium Quality & Dependable

Color: Matte Black or Silver


Material: Plastic and Metal

Size: 4.8" tall

1300°C/2500°F, with high pressure inflammable gas.


Refillable 

Flame Adjustable

Good for cigars, brazing ,soldering ,dental repairs, chef's torch ,plumbing ,industrial maintenance ,electronic repairs.


Sturdy Removable Base for added safety

A Soft Pouch comes with it.


Comes with detailed instructions

It is best to use the butane from China or Korea because of Pressure Compatibility
Use:
Unlock the Ignition Lock, set the Air Flow Control forward, and then press the Ignition Button

To obtain soft flame, set the Air Flow Control back during sharp torch flame

To set continuous burn, while pressing the Ignition Button with flame ignited, switch the C-Burn Switch to "ON"


To stop continuous burn, switch the C-Burn Switch to "OFF"

To control flame size, slowly move the Flame Adjuster to "+" or "-"


After use, be sure to lock the Ignition Lock.