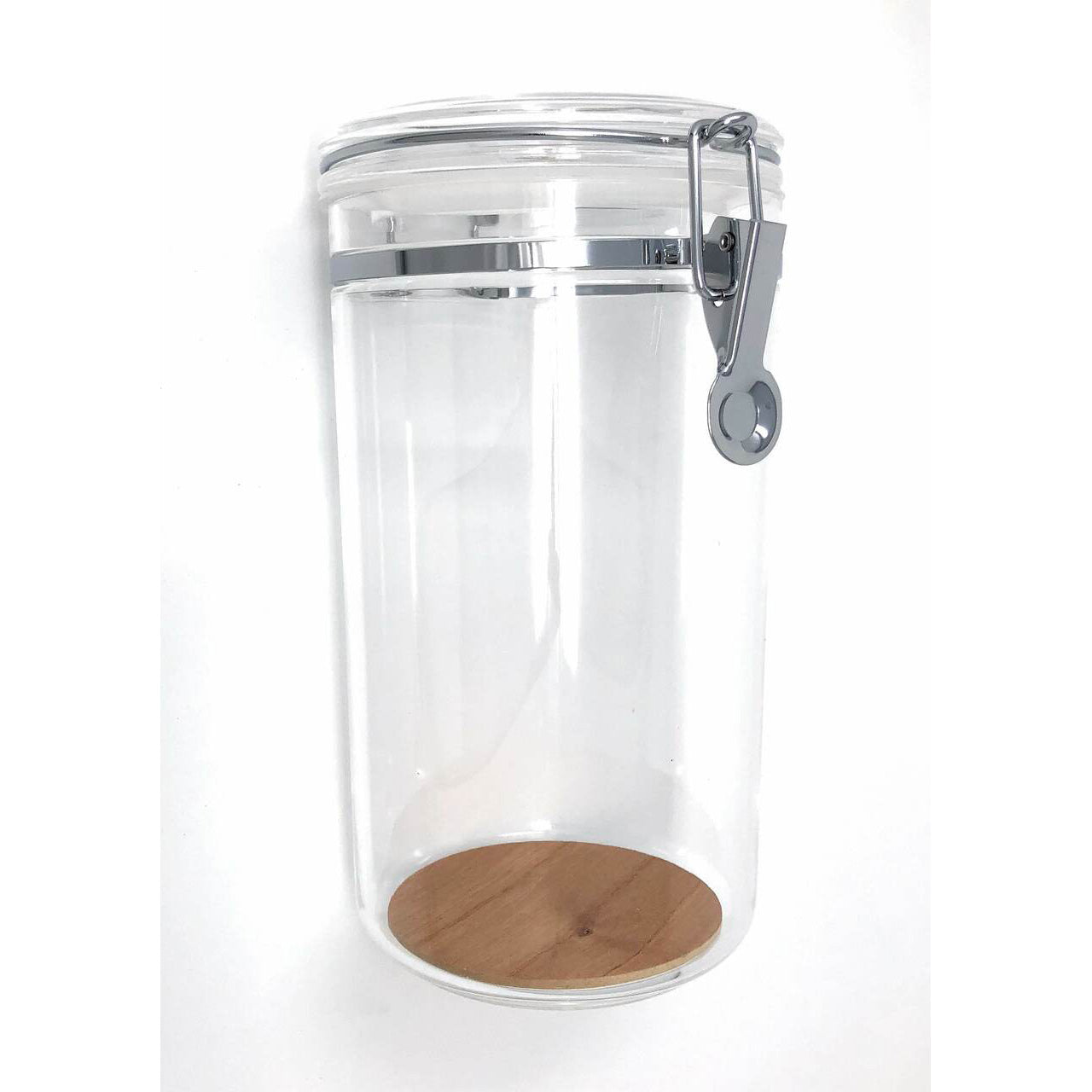 CIGAR BOULEVARD HUMIDOR
CBC Acrylic Cigar Jar Humidor Humidifier for 25 Cigars
Cigar Jar humidor is perfect for your desktop, den or even to take with you on trips. It's constructed of durable clear acrylic and holds and protects up to 25 cigars of just about any size. The cigar jar humidor has a rubber gasket and a metal clasp closure mechanism that provides an airtight seal.
The jar's metal clasp closure keeps the top secured and the humidification system, which is under the top cap, assures perfect humidity. 
Cigar Jar Humidor is 9 inches tall and has a 5 inch diameter. It holds up to 25 cigars and comes in a logo box suitable for gift giving. Cigar Boulevard Humidors are an excellent value. Our entire line is specially designed to combine detailed craftsmanship with authentic Spanish cedar. Our goal is to provide the perfect environment for your favorite cigars.