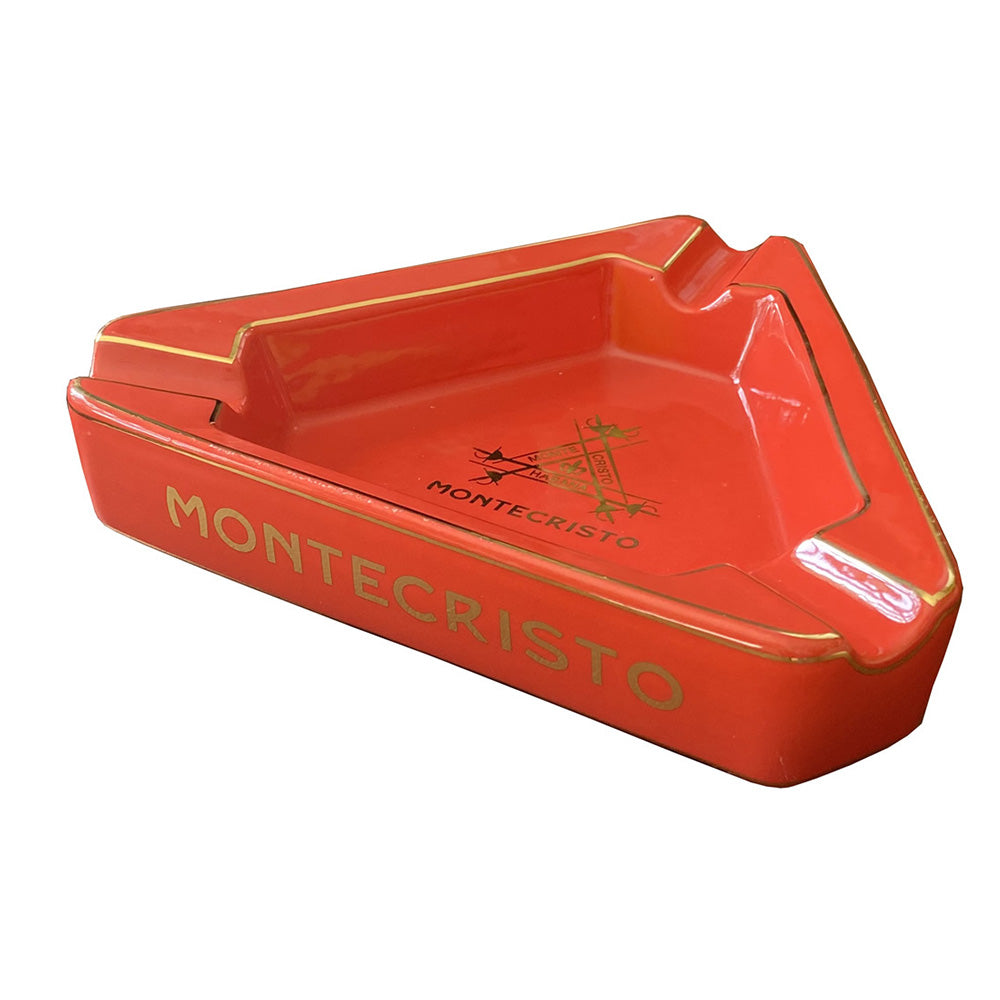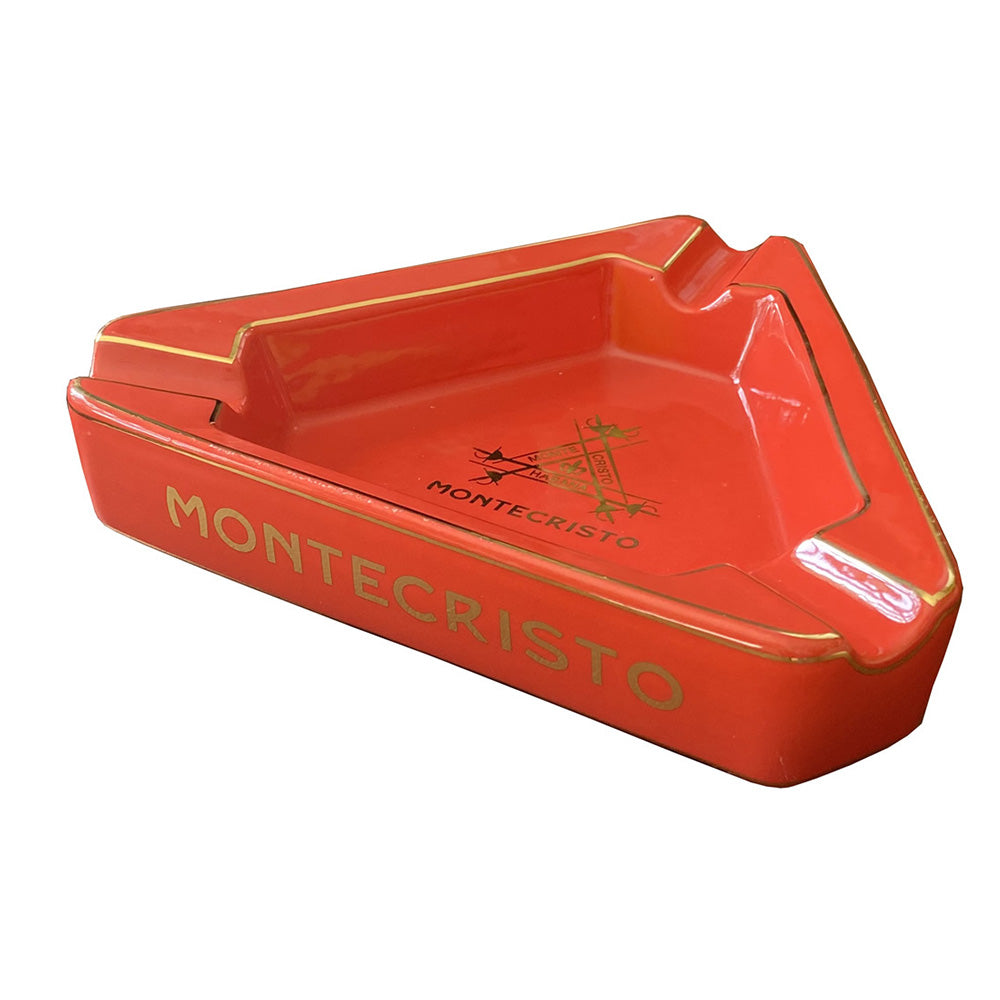 MONTECRISTO
MONTECRISTO RED Ashtray Porcelain with Tree Wide Grooves
Ashtrays MONTECRISTO RED Porcelain have Tree wide grooves and features the most unique cigar ashtray design you've ever seen. The ashtrays are made with lacquer glazed red porcelain that's kiln cured.  The inset design in the middle pays homage to Montecristo cigars.
It's flame proof so you'll never have a stain, and the lacquered black finish gives it a high gloss shine that makes it easy to clean. The ashtrays features a deep dish so ashes stay where they are supposed to, and wide slot for holding cigars of every ring gauge. This ashtray is made from heavy porcelain will go well in just about any room or table. Dimensions are 8 1/2 inches diameter X 1 3/2 inches height. Each is packed in a white logo box suitable for gift giving.
These MONTECRISTO porcelain ashtrays for cigars complement any smoker's home or office. They come equipped with wide cigar rests and a windproof deep dish. Their bottom finish is smooth and will not scratch any surface you place it on.