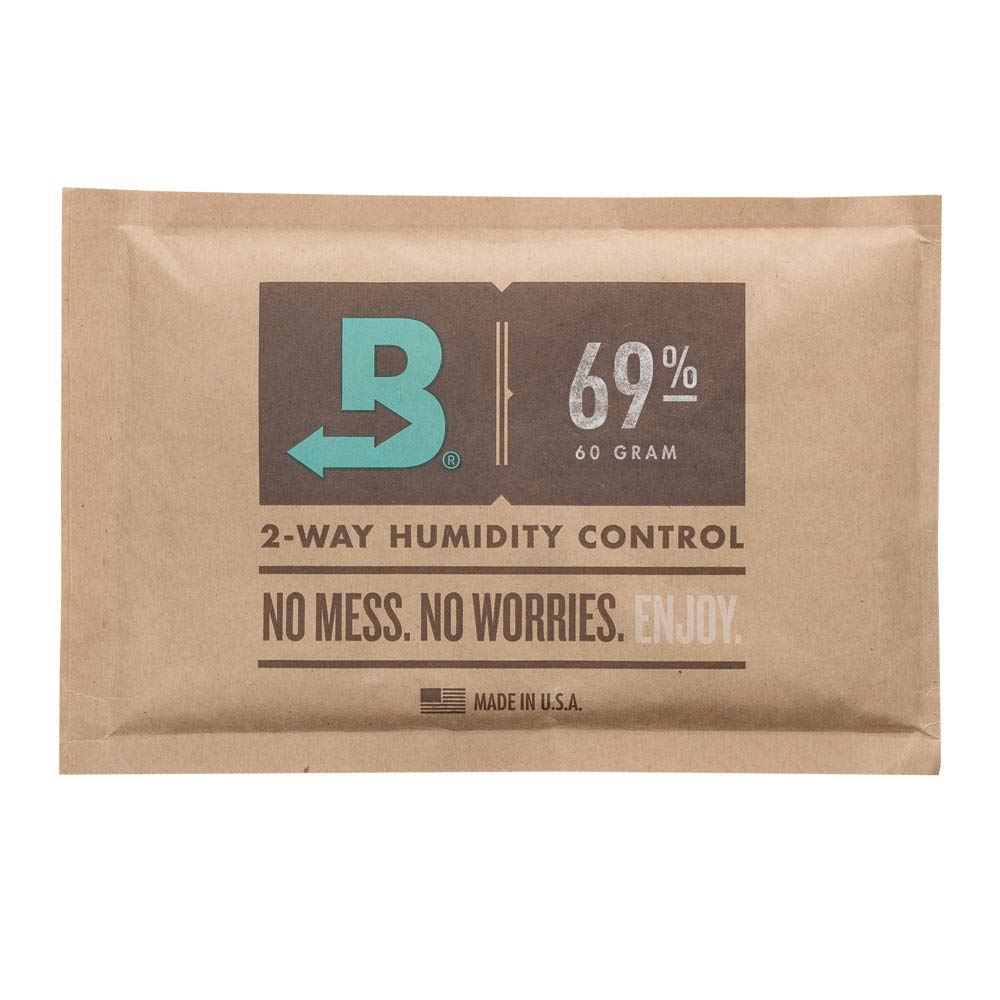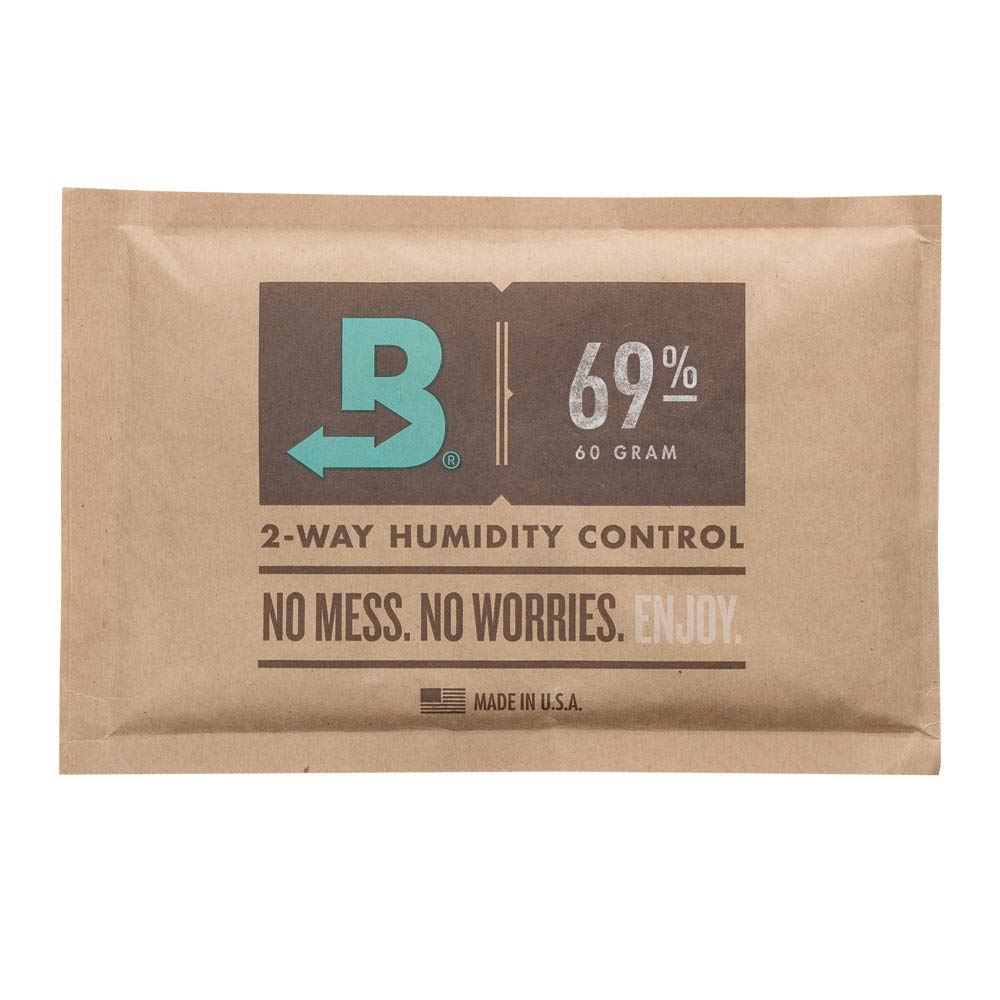 BOVEDA
Boveda 69 % Large 60 Gram 2-Way Humidity Control Pack
60 gram Boveda provide hassle-free maintenance of full-size humidors, Humidor Bags and air-tight food storage containers. Every Boveda RH is accurate to +/- 1% in an air tight environment. It's common that the actual RH of your humidor/container will stabilize up to 5 points lower than the Boveda RH you're using, due to container quality and ambient dryness.
Never guess if or when to refill your humidifier again
Cycles in humidity are eliminated
No more hassle of using distilled water
No need to activate, maintenance free.
Use 2 packs for every 50 cigars your humidor can hold
Unlike distilled water and PG solutions with sponges/gel/crystals/beads, Boveda will not impart unwanted flavors on your cigars/food. Boveda's reverse-osmosis membrane only releases pure water vapor and Boveda will never damage anything through direct contact.Boveda is the only product trusted in the cigar packaging of the industry's biggest brands. There are plenty of products that make the same claims as Boveda, but there is only one true 2-way humidity control device on the market and Humidors Wholesalers has it available for you online.