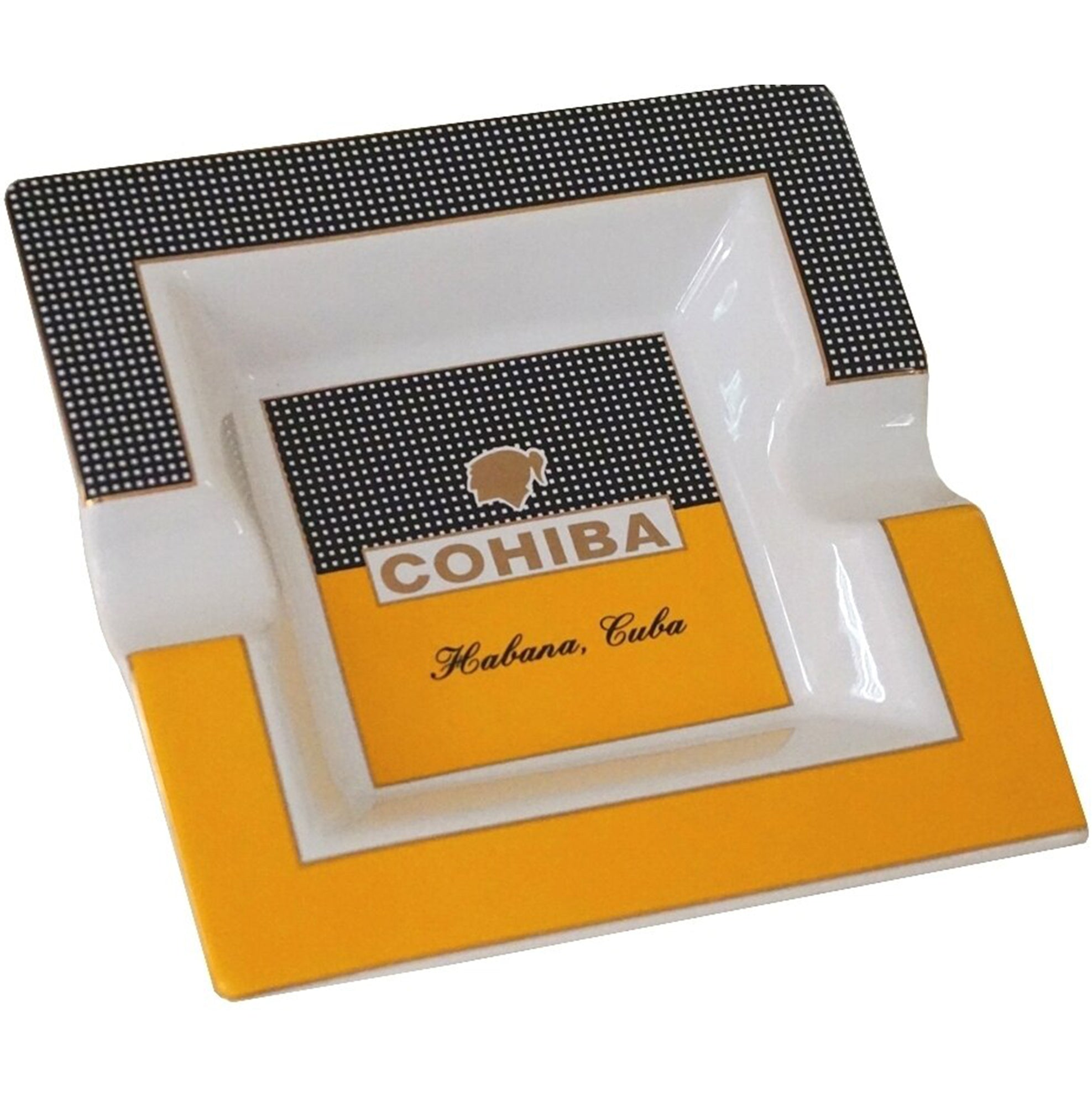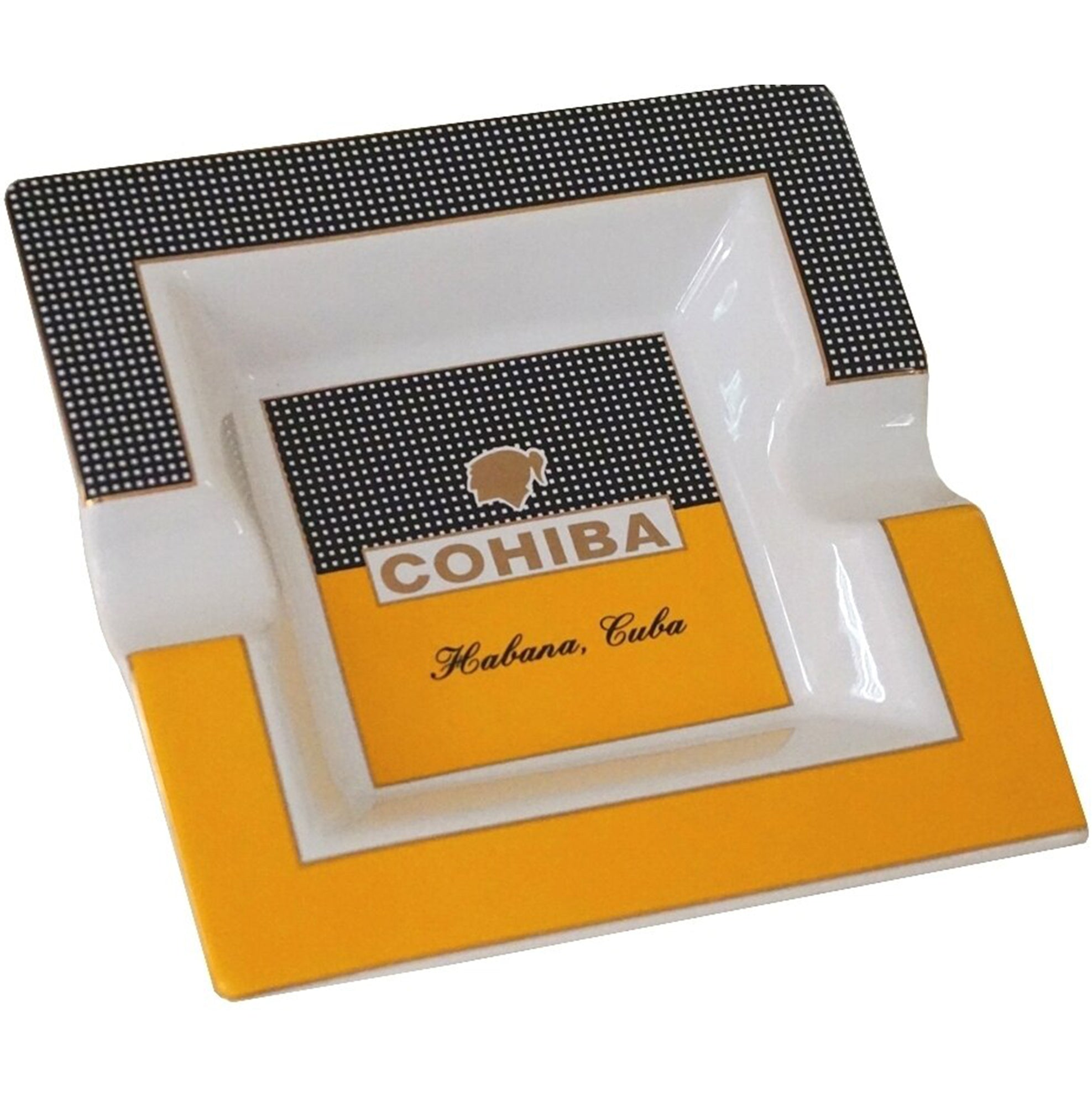 COHIBA
Ashtray COHIBA SQUARE Porcelain with Two Wide Grooves
Cigars ashtray  COHIBA SQUARE have two grooves for two cigars. These porcelain ashtrays are design with classic Cohiba draws. They hold 2 cigars, are glazed in heavy lacquer and are kiln cured. The inset design is in homage to the Cuban Cohiba Cigars.  It's flame proof so you'll never have a stain, and the lacquered finish gives it a high-gloss shine that also makes it easy to clean. It features a deep dish so ashes stay where they are supposed to, and wide slots for holding cigars of every ring gauge.
This cigars ashtray is finely detailed and goes well in just about any room or table. Dimensions are 7.8 X 7.8 .
This porcelain COHIBA SQUARE ashtrays complement any cigar smoker's home or office. Its bottom finish is smooth and will not scratch any surface you place it on. Our factory direct prices allow you to buy these fully guaranteed ashtrays at wholesale prices.