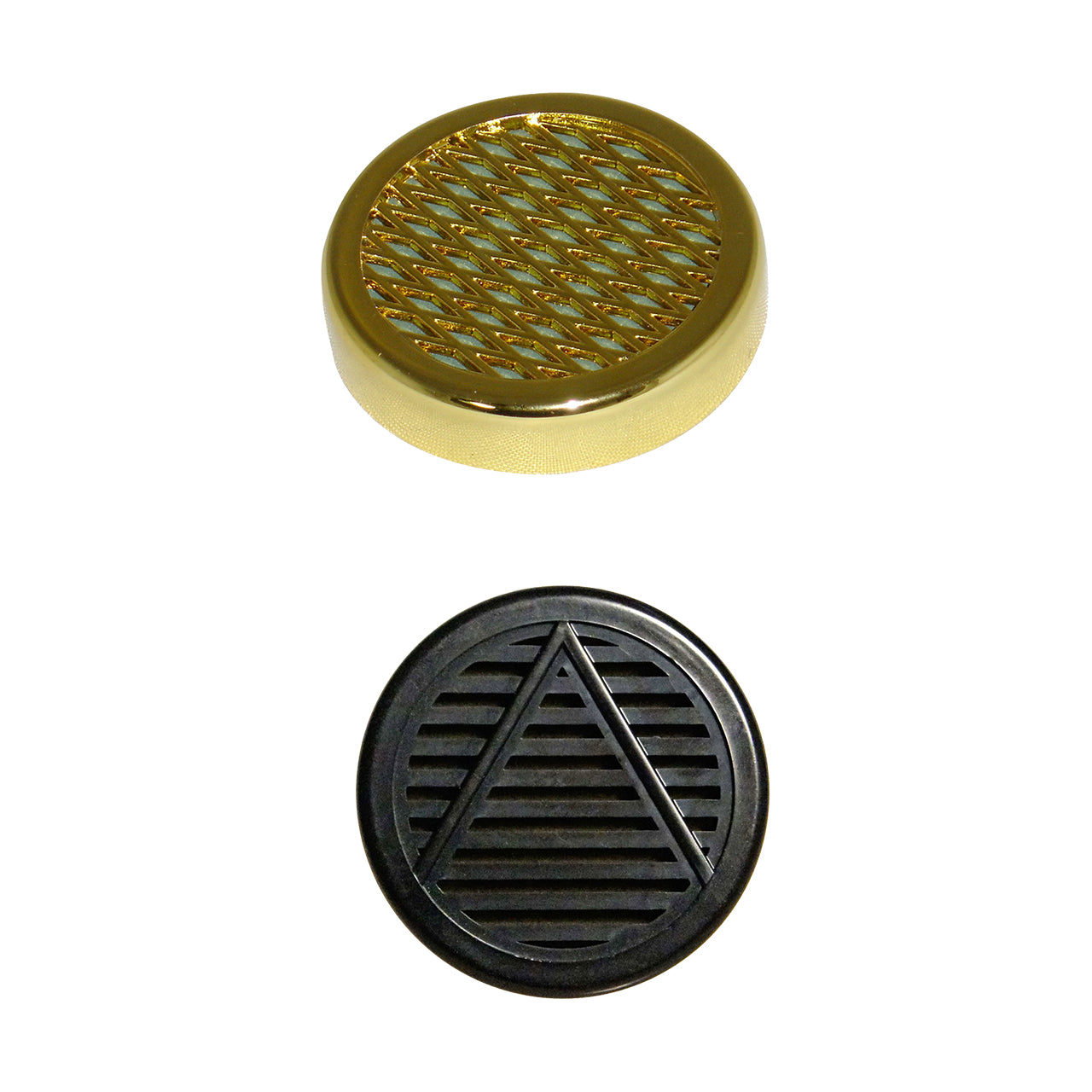 CIGAR BOULEVARD COLLECTION
Combo Glass-Top Mio (Humidor for 40 Cigars, a Perfect Cutter, Humidifiers and Humsol)
$79.99 $86.99
COMBO-CBH-GLASSTOPMIO
"LE ISLE" Desktop Humidors from The Cigar Boulevard Collection is elegance at bargain discount prices. With a Mahogany exterior and a fine Spanish Cedar interior, this humidor will maintain up to 40 Cigars in perfect condition. A finely crafted Spanish Cedar tray and dividers are included. It is meticulously made and has Gold Plated hidden hinges. The humidors include a hygrometer and a humidification system.

The interior is lined with Spanish Cedar, which helps retain humidity, while preserving the cigars. It also enhances the aroma and taste, and deters bugs from destroying wrappers. At these discount prices, why buy a cheap humidor when you can buy this fine one wholesale. Outside Dimensions are 10 5/6" x 8¾' x 4 5/16".

The exclusive all Stainless Steel Cigar Boulevard cigar scissors cutter have wide handles and is engineered to take on any size cigars, including a large cigar with a 60 ring gauge. The Cigar Scissors fine functional elegance compliments great boutique premium cigars. The scissor is totally made of surgical grade stainless steel. Perfectly snipping is its purpose, and it does it flawlessly with precision. The Scissors are luxuriously packed in a very elegant Cigar Boulevard gift box and has a full satisfaction Lifetime Guarantee.
It also brings a bottle of HUMSOL Humidor Solution, which is convenient and easy to use. It is made with the highest food grade propylene glycol and distilled water, andhelps the humidifier automatically stabilize the humidity at an optimum level of 70 percent. It also actively prevents the formation of mold and bacteria in your humidor. The convenient flip top bottle contains 8 ounces and works effectively in all humidification systems.