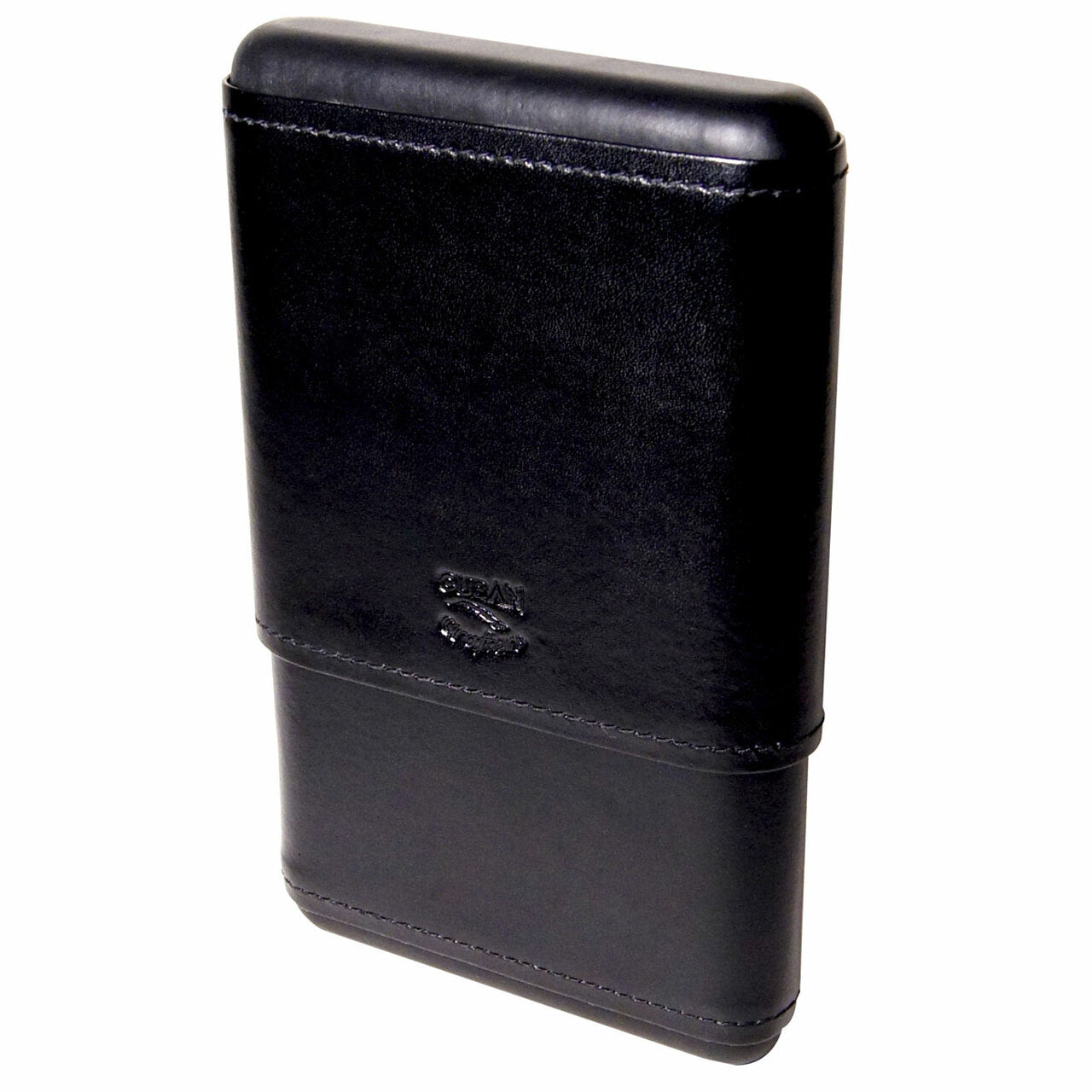 CIGAR BOULEVARD CASE COLLECTION
Capriano Black Leather Hard Top Cigar Case for 5 Cigars
$44.99
CCS-05HARDTOPBLACK
Cigar Cases hard top 5 cigar case Capriano is handcrafted with smooth black leather and has a natural cedar interior. It's all complemented with matching sturdy hand stitching. Capriano hard top cigar cases hold up to 5 of your favorite cigars in the perfect environment. The case is extremely well made and the leather's finish is smooth with a gentle shine. The hard top protects your cigars and keeps them from being crushed. The fine details are exquisite and it is made to last a lifetime. Just like fine Italian shoes, this cigar case gets better with use.
This cigar case holds up to 5 cigars of any length and girth, including Torpedos and big cigars with ring gauges up to 60.

Cigar Cases™ Cigar Cases are handcrafted from the finest Italian leathers. Each case is elegant and made by a master craftsman using old world ways, by pounding leather over steel forms to obtain the contoured shape. Their high standards are visible in the fine, sturdy stitching and skillfully finished smooth interior and exterior. This cigar cases shields your cigars from environmental elements and protects your fine cigars.
They are specifically hand made to enhance your cigar smoking pleasure. While the cases are big enough to hold cigars of all ring gauges, they are small enough to easily fit in your pocket when you travel. They are the highest performers in the industry and at these factory direct low prices, are very affordable. They are backed by the Cigar Cases full satisfaction money-back guarantee. Each one comes draped in a handsome cotton storage pouch.