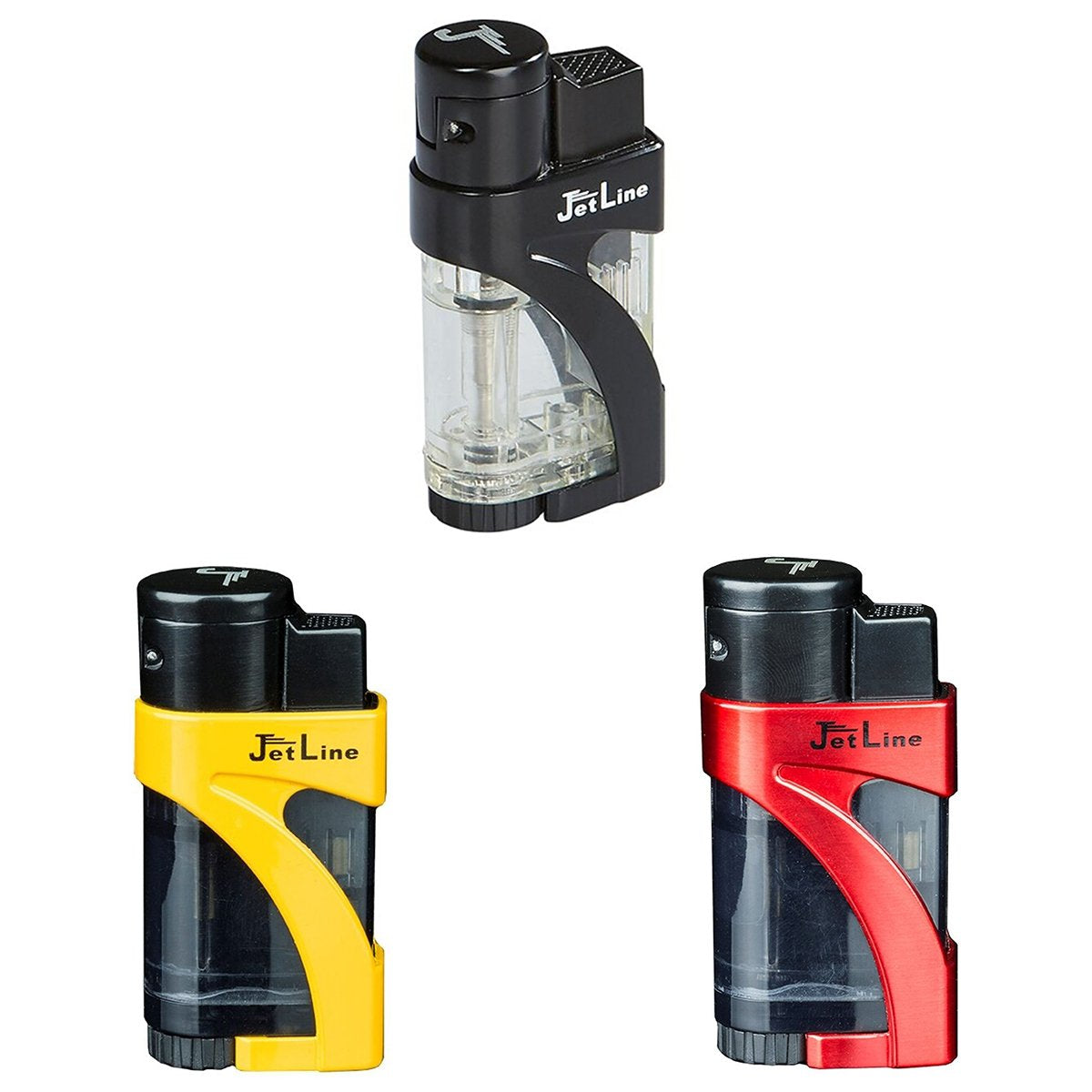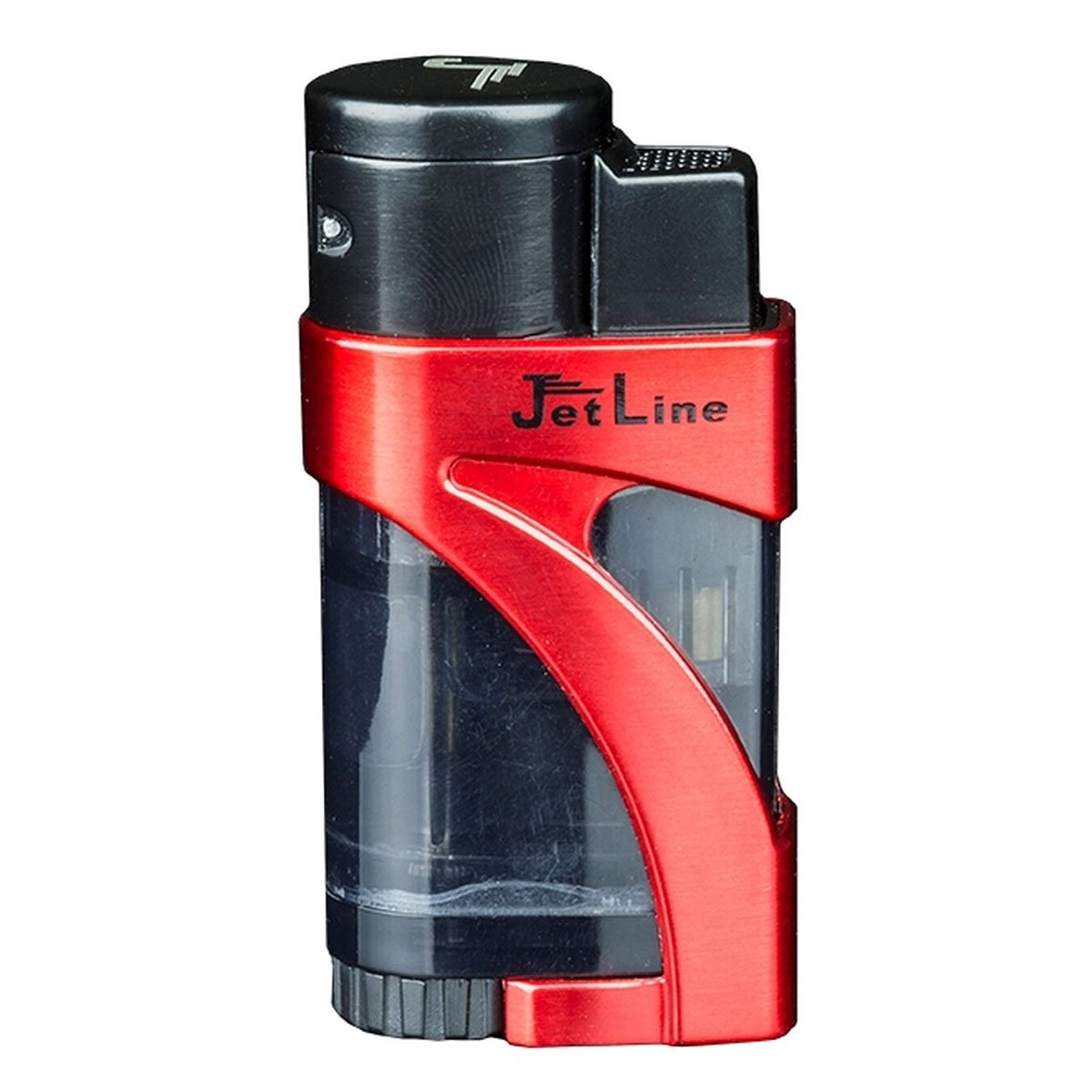 JETLINE
Jetline PHANTOM TRIPLE Jet Cigar Lighter
The Jetline PHANTOM triple-flame lighter is one of the most compact lighters I've ever encountered. The PHANTOM triple-flame comfortably fits in your hand, and produces one of the hottest flames ever seen. The PHANTOM triple-flame lights any cigar in a flash, and the large fuel tank keeps this baby chuggin' for a long time. The Jetline PHANTOM cigar lighter is perfect on the go, it's wind resistant so it's ideal for outside weather conditions. 
The Jetline PHANTOM Triple flame cigar lighter has a automatic flip top lid, a side mounted trigger, full-sized fuel level window, and it boasts a unique blue flame. A perfect lighter for any occasion and a perfect gift for the cigar enthusiast or yourself.
Jetline PHANTOM triple torch cigar lighter has a lifetime guarantee from the manufacturer. If you feel that a Jetline lighter fails to live up to the promise of fit, finish and function, simply return it to the manufacturer and they will immediately and cheerfully repair or replace your product under their 100% Total Satisfaction Guarantee!