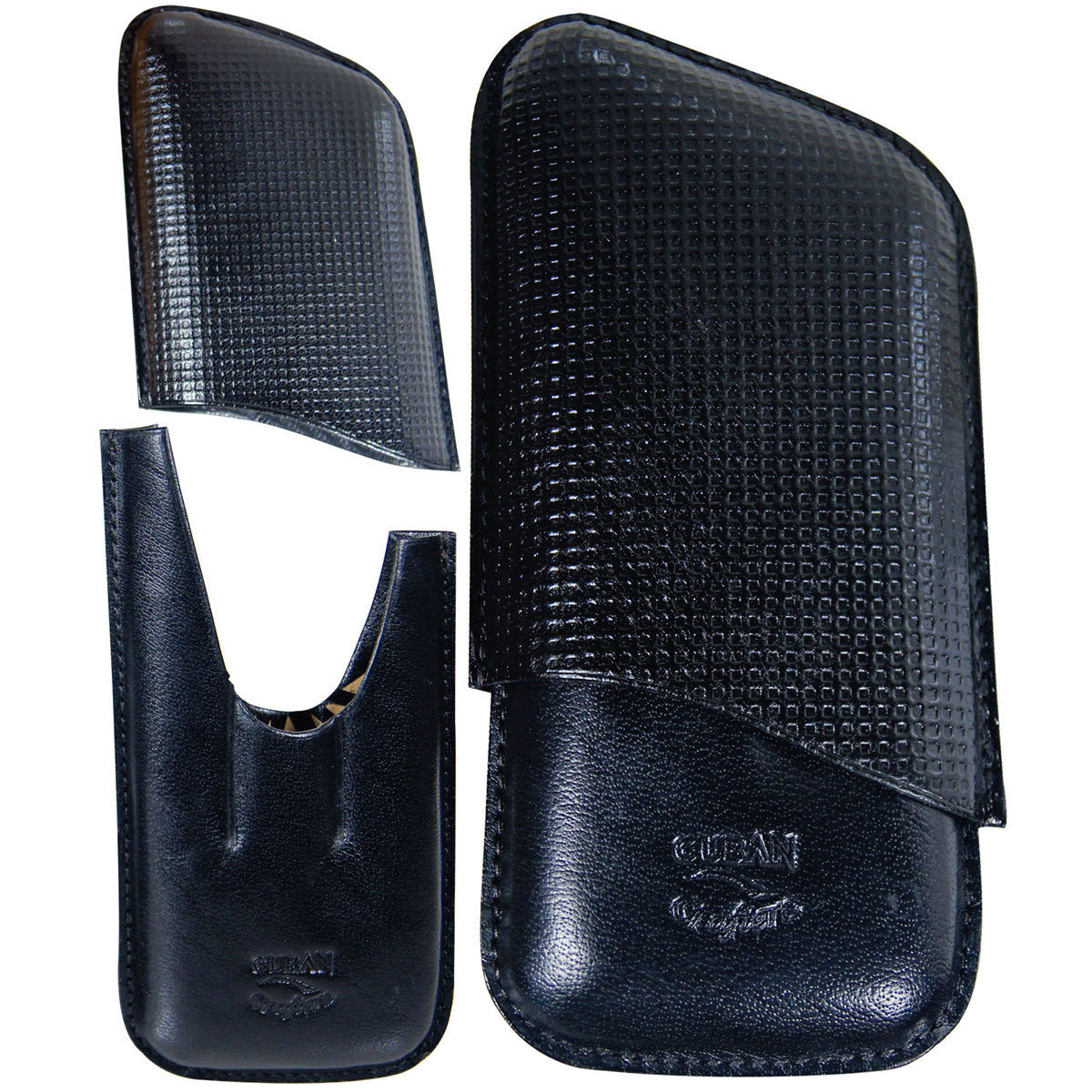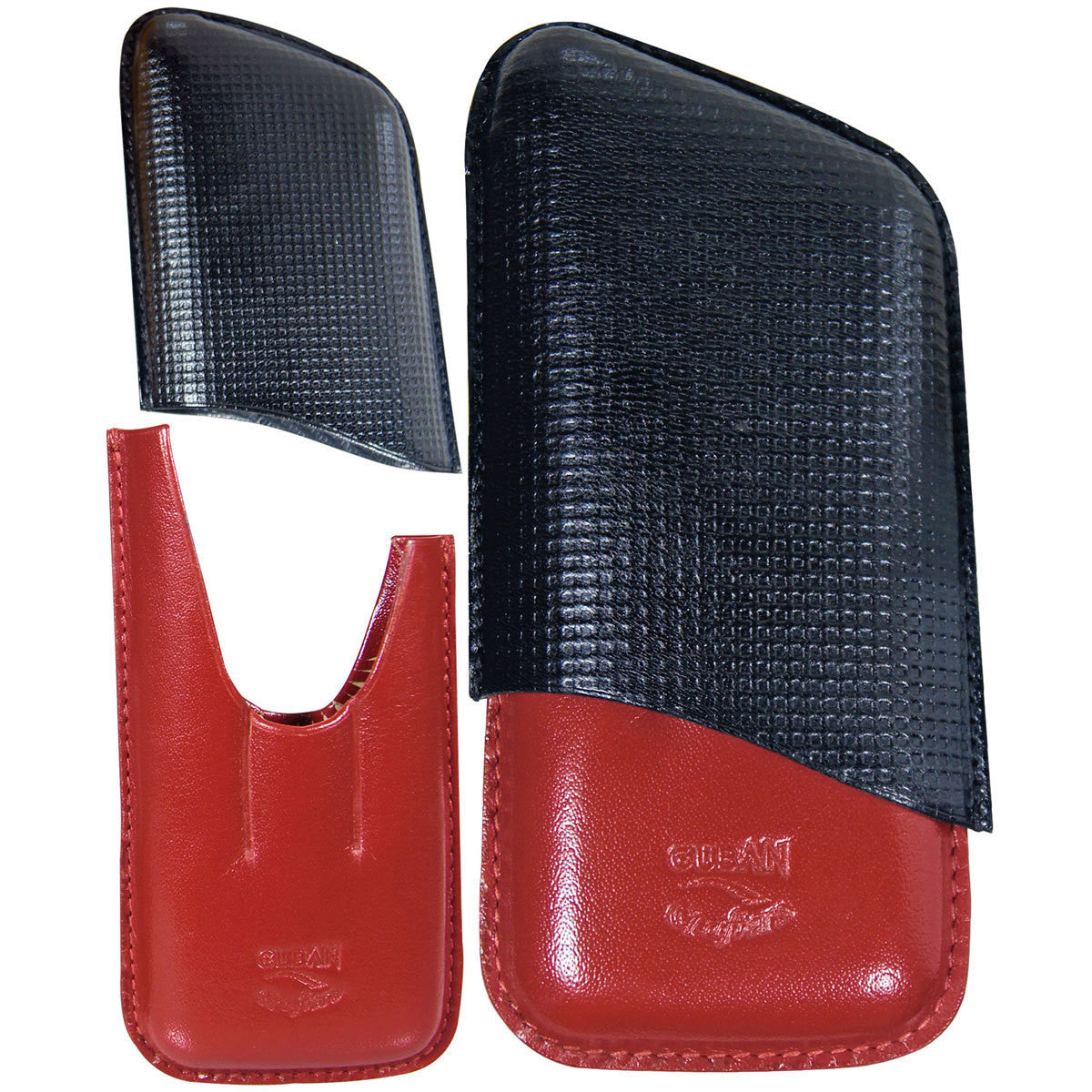 CIGAR BOULEVARD CASE COLLECTION
Cuba Cigar Leather Case 3 Fingers
Cuba travel cigar case is handcrafted with genuine Italian leather. The upper compartment is midnight black with a textured pattern, and the lower compartment is midnight black. The matching combination is clearly Cuba.
It's complemented with matching sturdy hand stiching. This leather travel cigar case is telescopic and has 3 fingers that fit 3 cigars of almost all sizes and ring gauges. The bottom compartment has a convenient C-shaped contoured design that lets you to see the cigar's band, and allows you to easily pull out any cigar from the case. It's extremely well made and the leather's extraordinary finish has a gentle shine. The fine details are exquisite and it is made to last a lifetime. Just like fine Italian shoes, this leather travel cigar case gets better with use. It holds cigars up to 60 ring gauge and up to 7 1/2 inches in length.
At these special low prices, you can afford a Cuba cigar case in each color of the Series to coordinate with your daily attire. Each cigar case comes in a cotton storage pouch and is packed in a gift box.