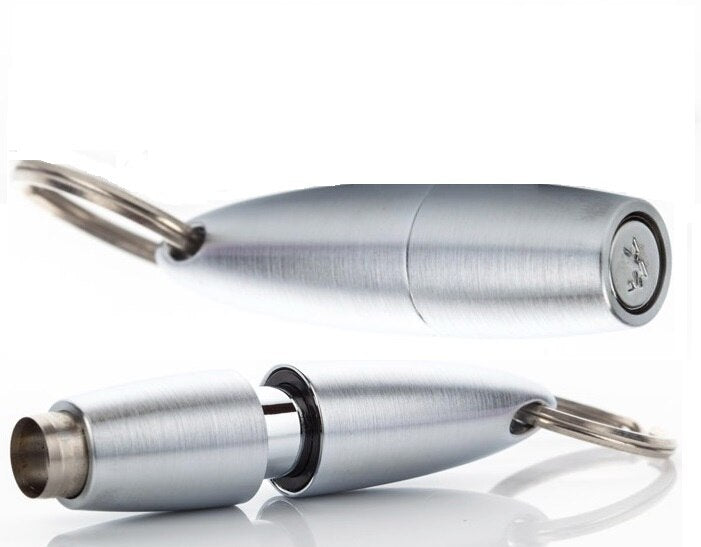 XIKAR
Xikar Cigar Punch 009 Silver
Cigar punches Xikar punch 009 cigar cutter has a silver finish. Simply pull the body of the punch in two and a razor sharp 9 mm punch is exposed. Punch the cigar & push the body back together to safely enclose the blade and release any loose tobacco.
These solid brass plated punches are available in Silver, Gunmetal and Black. Lightweight and compact, it has a total length of only 2 inches and weighs 1.6 ounces. 
Xikar punch cutters have a lifetime guarantee from the manufacturer. If you feel that a XIKAR cutter fails to live up to the promise of fit, finish and function, simply return it to the manufacturer and they will immediately and cheerfully repair or replace your product under their 100% Total Satisfaction Guarantee!