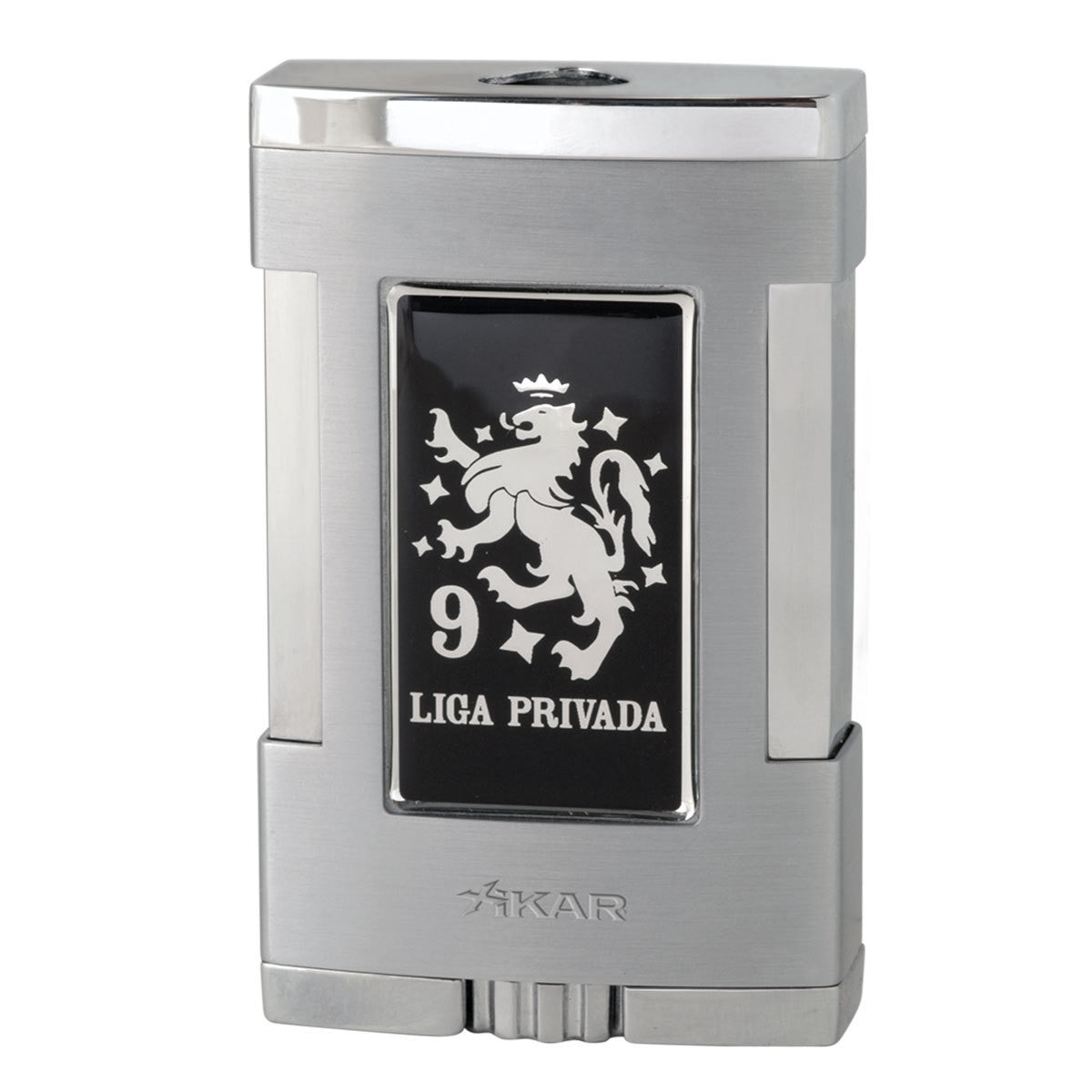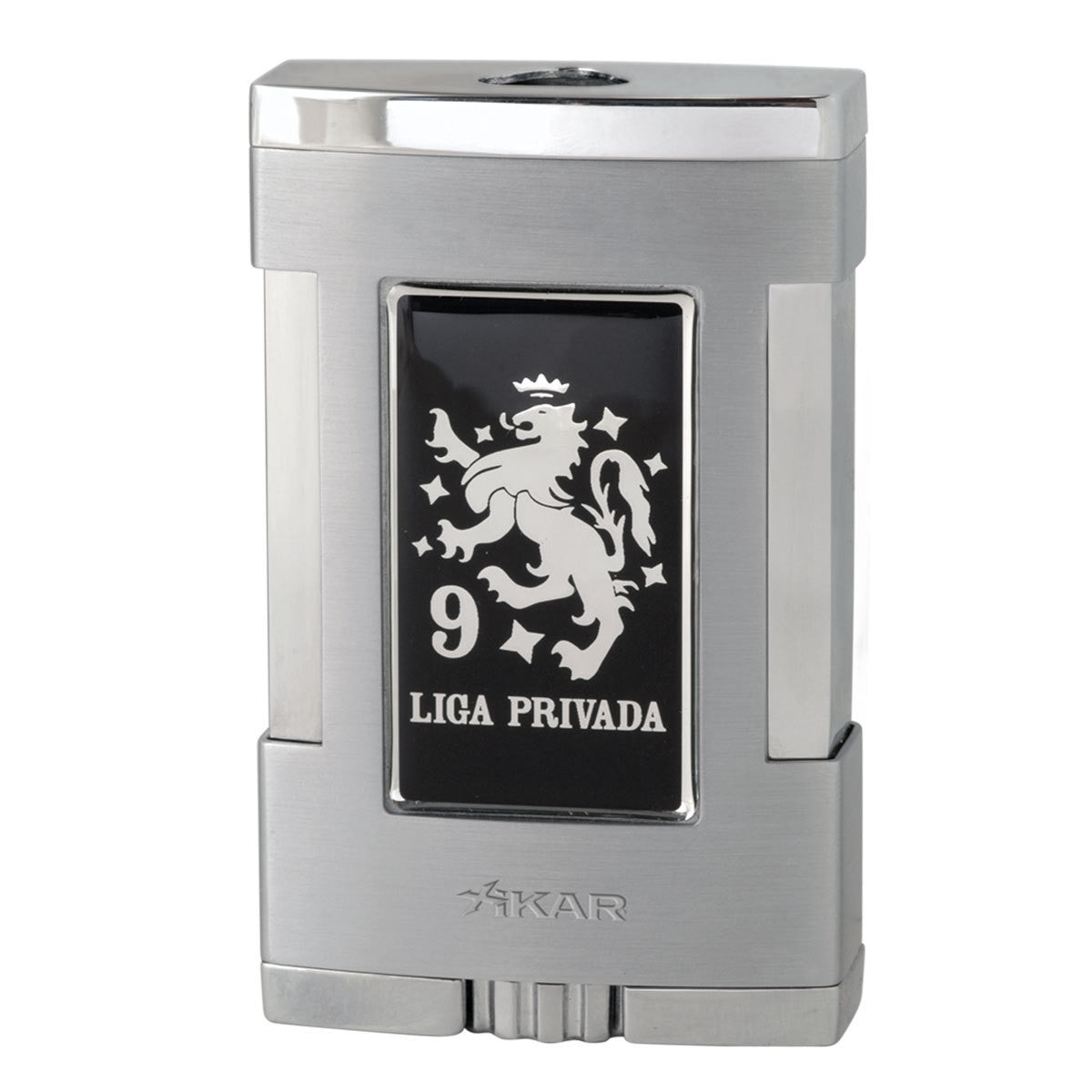 XIKAR
Xikar Liga Privada Cigar Lighter Table Top
The Xikar Tabletop triple jet in Liga Privada lights up your favorite cigar with a triple jet flame so you don't lose a second when the need for enjoyment arrives. Liga Privada table top lighters feature a Liga Privada trademark insert finished in shiny chrome foil on solid black and protected by a highly durable dome. The chrome logo's details complement the lighter's chrome accents. The single squeeze action has classic appeal with its ergonomical design, making the XTX lighter usable with only one hand.
The Liga Privada Tabletop Lighter features a Triple Jet Torch Flame, single thumb lighting action, and easy adjustable fuel wheel. The Liga Privada tabletop has a durable, yet stylish satin finish body style and is the perfect companion when on-person storage is limited.
Xikar tabletop cigar lighter has a lifetime guarantee from the manufacturer.