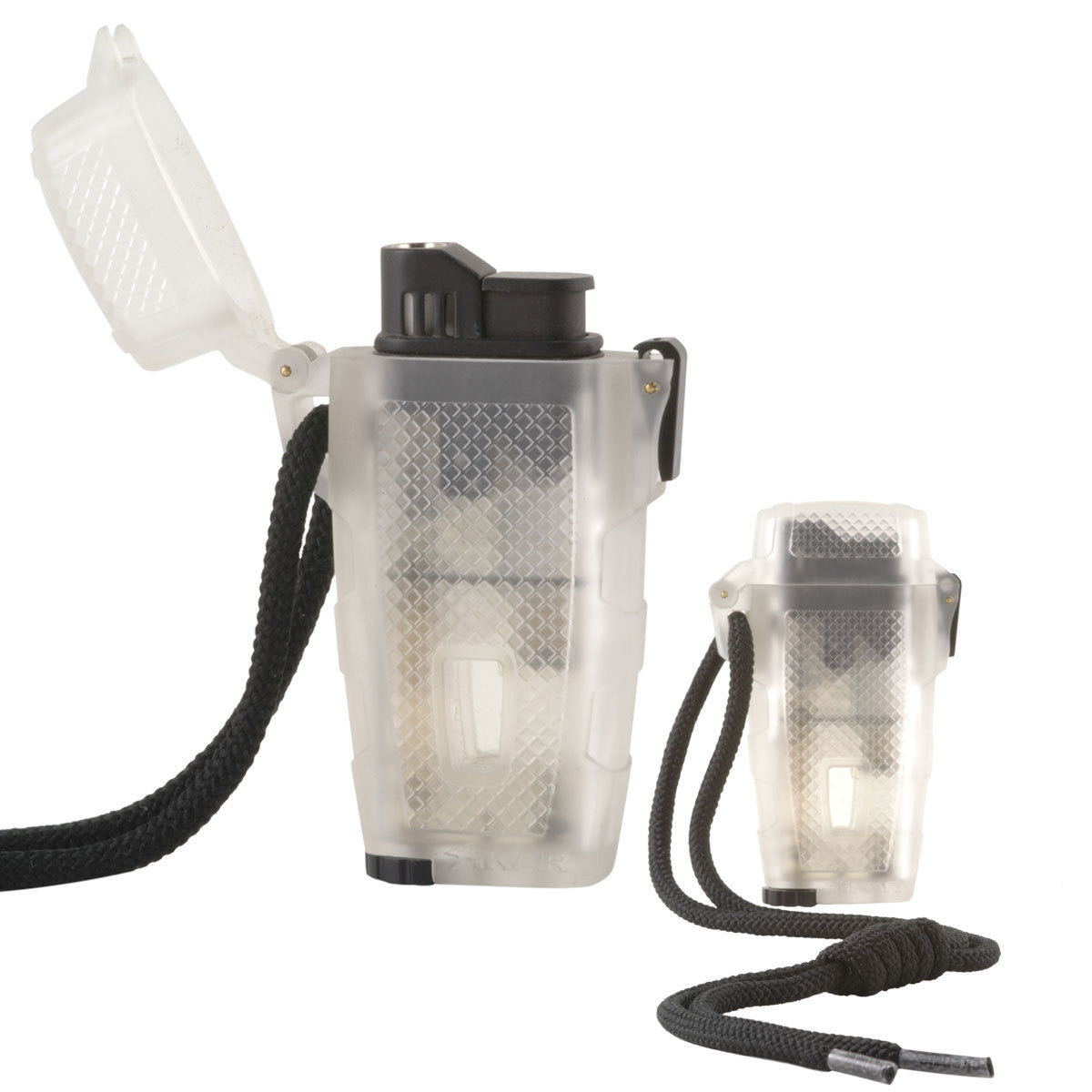 XIKAR
Xikar STRATOSPHERES Lighter High Altitude Turbo Flame
The Xikar Stratosphere cigar lighter in back is smooth, sleek and always performs no matter what altitude your at. Although the term altitude is commonly used to mean above sea level, in XIKAR terms it means performance at any elevation. The Stratosphere cigar lighter features a high altitude turbo flame, single thumb action and easy adjustment fuel wheel.
This lighter also comes with a durable lanyard so you won't lose your cigar lighter. A protective rubber body, protective lid and transparent fuel window finish out the characteristics that make the Stratosphere cigar lighter a must-have.
Xikar stratosphere cigar lighter has a lifetime guarantee from the manufacturer.